UNNOmove is a movable wall integrated system, idealized to compartmentalize meeting rooms, auditoriums, among others, in a quick and effective way, acting with a method which includes fixation of a galvanized steel structure to the slab, without placing guides on the pavement.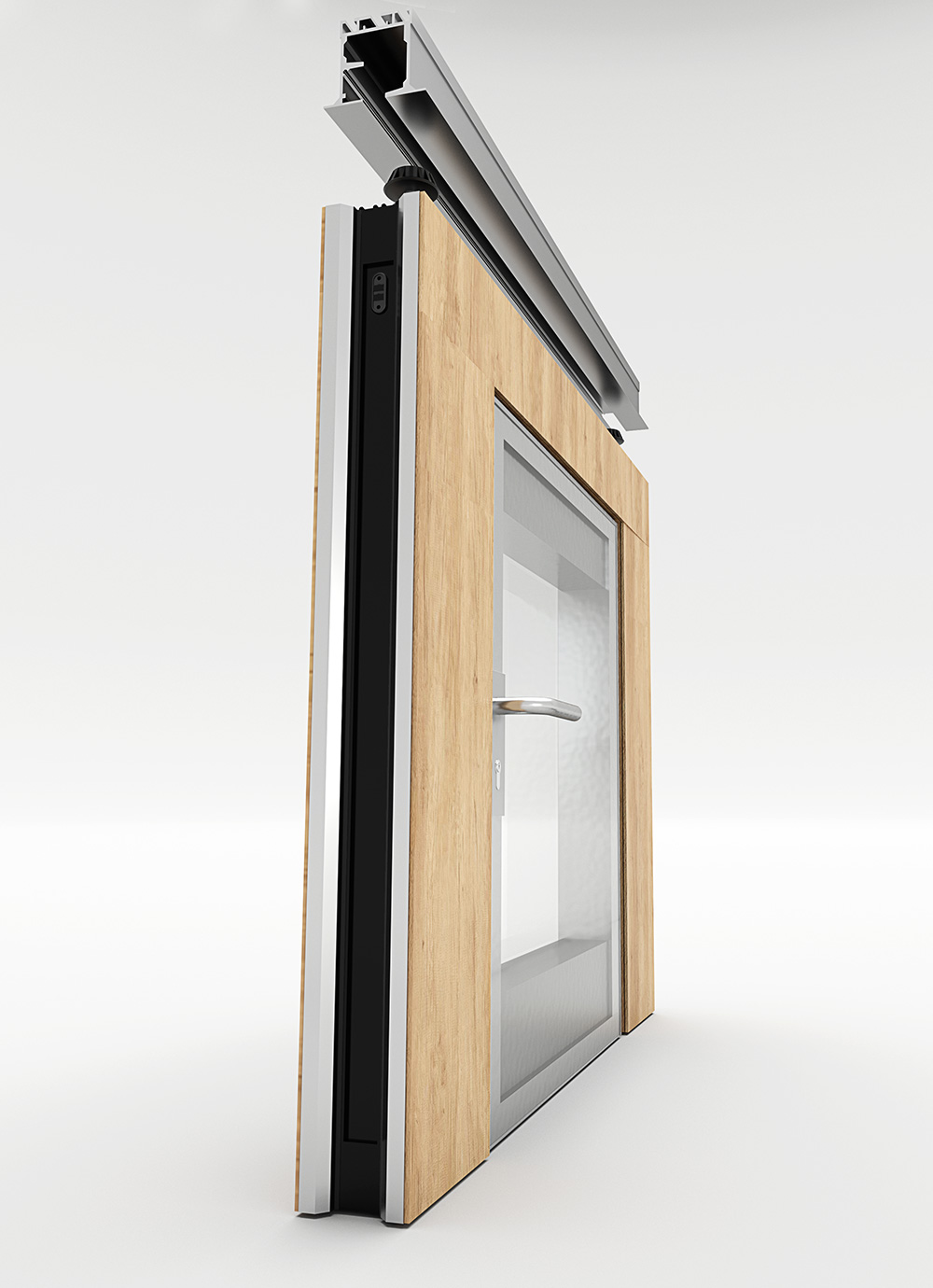 DOUBLE GLAZING DOOR
Interior structure and frame in aluminium + solid particleboard 16 or 19mm (600 Kg/m3) + glazing tempered or laminated with 6mm.
STANDARD ACOUSTIC ISOLATION (DB)
Double Glazing Door, Reduction of 44 to 49dB (Rw).
PURSUANT TO:

EN ISO 10140-2: 2010
Other solutions with higher acoustic isolation are possible under request.