DYAPHANA is a simple and minimalist design partition system. With a clean construction without excess materials, it conveys elegance and softness, ensuring an acoustic index perfectly suited to the requirements of today's offices.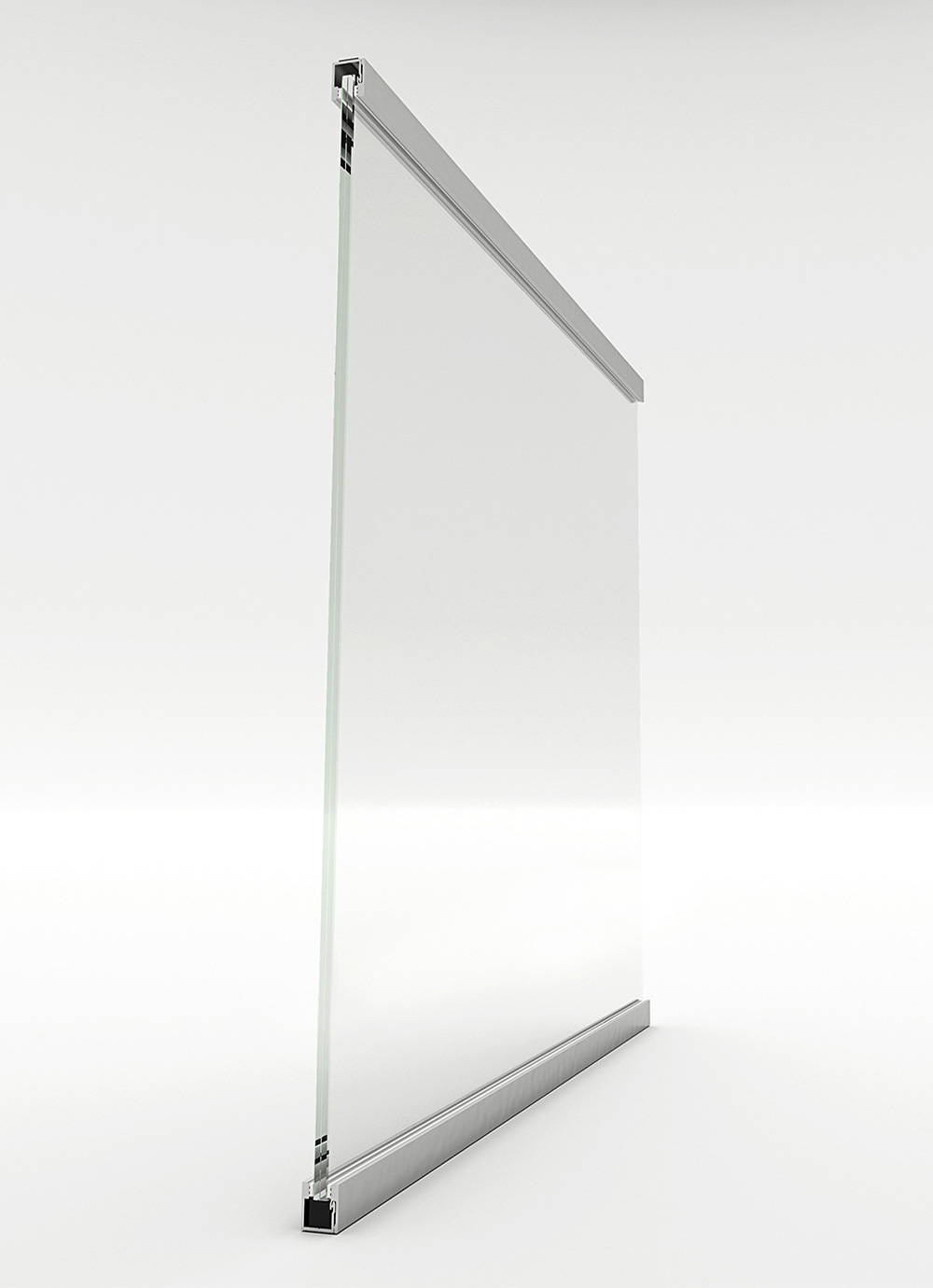 SINGLE GLASS
Aluminium interior structure, with a visible perimeter profile of span: Single glass 35mm high, by 25mm width.
TIPOLOGIES
Single Glass 10/12mm.
FINISHES
Aluminium profiles anodized with natural colour or lacquered with RAL standard.
STANDARD ACOUSTIC ISOLATION (DB)
Single Glass, Reduction of 34 a/to 38dB (Rw).
PURSUANT TO:

EN ISO 10140-1: 2016

EN ISO 10140-2 4: 2010

NP EN ISO 717-1: 2013
Other solutions with higher acoustic isolation are possible under request.