DYAPHANA Frame is a simple and minimalist design partition system. With a clean construction without excess materials, it conveys elegance and softness, ensuring an acoustic index perfectly suited to the requirements of today's offices.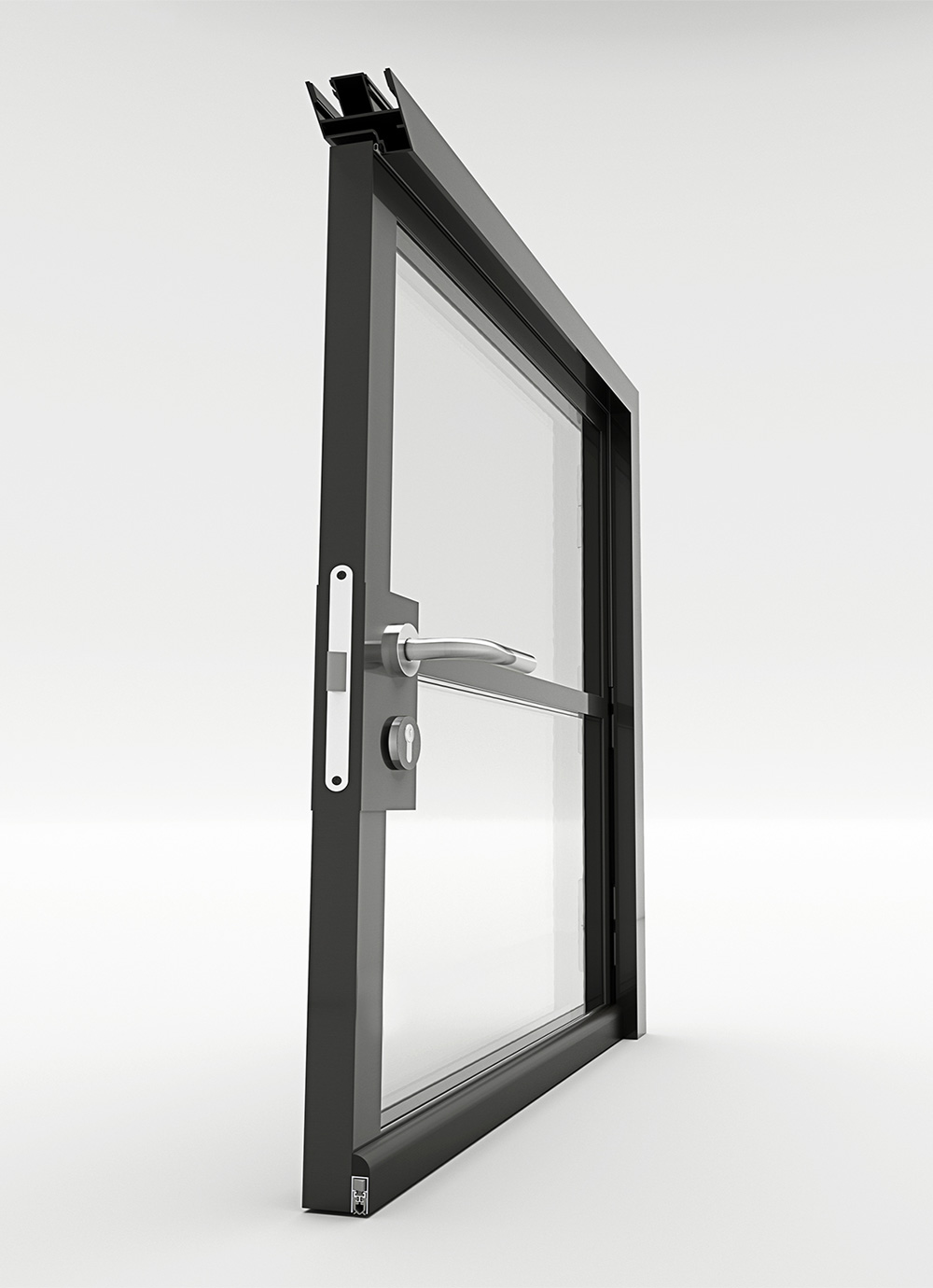 FRAMED DOUBLE GLAZING DOOR 38MM
The doors of one or two leaves, are made of aluminium frame and framed double glazing door with 38mm.
FINISHES
Aluminium profiles anodized with natural colour or lacquered with RAL standard colours.
STANDARD ACOUSTIC ISOLATION (DB)
Double Glazing Framed Door 38mm, Reduction of 33 (Rw).
PURSUANT TO:

EN ISO 10140-1: 2016

EN ISO 10140-2 4: 2010

NP EN ISO 717-1: 2013
Other solutions with higher acoustic isolation are possible under request.