UNNOevo is a simple and elegant design partition system designed to effectively divide and organize contemporary spaces. Having as main element, the continuous glass, promotes the visual continuity, favoring the communication between work spaces and preserving the ambient light.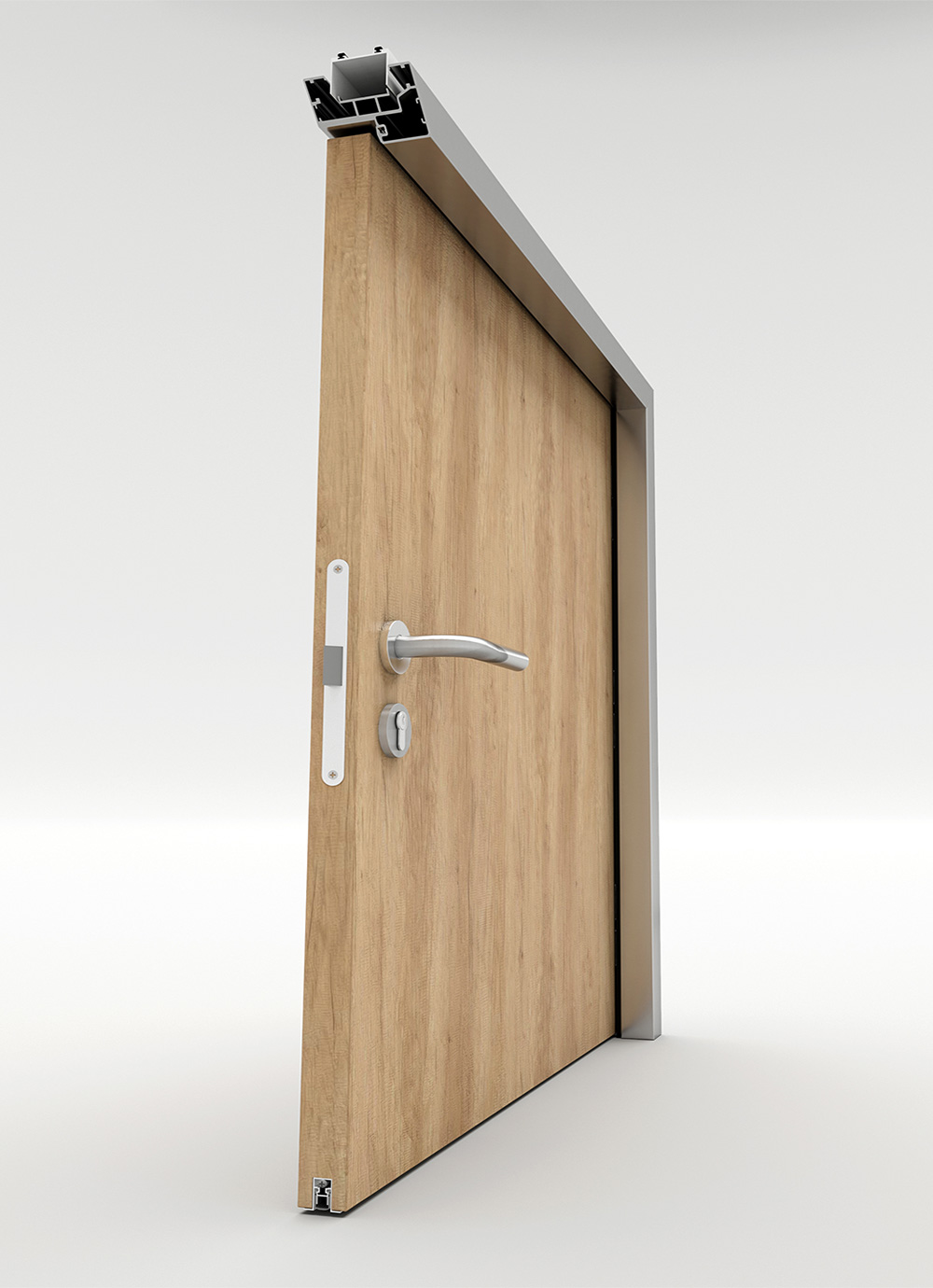 SOLID DOOR 38MM
The doors of one or two leaves, are made of aluminium frame and Solid door 38mm.
FINISHES
Aluminium profiles anodized with natural colour or lacquered with RAL standard colours.
STANDARD ACOUSTIC ISOLATION (DB)
Solid Door 38mm, Reduction of 32 (Rw).
PURSUANT TO:

EN ISO 10140-1: 2016

EN ISO 10140-2 4: 2010

NP EN ISO 717-1: 2013
Other solutions with higher acoustic isolation are possible under request.